Research projects
*Please note that this page is under construction. Content is for now incomplete.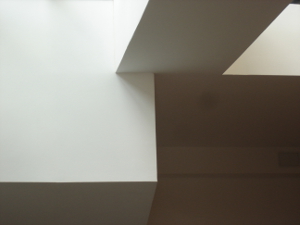 COST Action IS1308
Populist Political Communication in Europe: Comprehending the Challenge of Mediated Political Populism for Democratic Politics
This COST Action aims to examine populist political communication across Europe. To this end, the Action brings together scholars from around 30 countries, whose research interests revolve around populist ideology and populist actors, populist discourse, populism and media, and the impact of populist discourse on citizens' engagement with politics. The 4-year EU-funded Action is coordinated by the Grant Holder – Norwegian University of Science and Technology (Trondheim). The Romanian scholars who are members of this Action are: dr. Nicoleta Corbu, dr. Elena Negrea-Busuioc (both from the College of Communication and Public Relations, NUPSPA) and dr. Delia Balas (Babes-Bolyai University). The members of the Romanian team have co-authored the chapter on populism in Romania, included in the edited book Populist Political Communication in Europe, which is scheduled to appear in 2016 as part of the Routledge series on Research in Communication Studies. More info on the COST Action IS1308 here.
COST Training School to be held in Bucharest
In May 8-12, 2017, the College of Communication and Public Relations will host the COST Training School called Disentangling populism: Reception and effects of populist communication, as part of the Year 3 activities of the project. The Training School called Disentangling populism: Reception and effects of populist communication aims to explore the intricacies of populist communication in light of the challenges that the rise of populism throughout Europe poses to mainstream understandings of democracy. While a great deal of scholarly attention has been directed at the study of populist politics and ideology, less systematic preoccupation has been shown for research on the communication practices used by populist parties and politicians, on the complex relationship between populism and the media and, not ultimately, on the effects that populist discourse might have on citizens in terms of mobilizing them and, possibly, engaging their support for populist parties and actors. The main beneficiaries of the School will be young researchers across Europe (PhD students, post-docs, Early Stage Researchers) interested in intensive training in populist-related topics and research methodologies. More info on the Training School will be available in due course on the webpage of the COST Action and the webpage of the College. Any inquiries should be addressed to the organizers, Elena Negrea-Busuioc (elena.negrea[at]comunicare.ro) and Nicoleta Corbu (nicoleta.corbu[at]comunicare.ro).
*** 
Understanding Technology Later in Life
This project goal is to reveal particularities of using technologies later in life, by assessing the role of computer anxiety, using an integrative methodology. Computer anxiety is defined as an individual's fear or apprehension of working directly with a computer or the anticipation of having to work with computers (Powell, 2013). The project takes a critical approach in reaction to the current literature: 1) Older individuals are not an homogeneous group; 2) Computer anxiety has not always a linear negative effect on performance and certain level of anxiety can be functional in process of technology appropriation; 3) Studies should go deeper in their everyday practices, to understand more about the role, meanings and utilities attributed to different computer activities We aim to create robust models of explaining computer anxiety at elderly, using both individual and social predictors. We reveal also the value of social pressure and the meanings elderly invest in different type of technologies, by using a questionnaire based survey and semi-structured interviews. In addition, we set up a program of research that involves communities in the development of participatory action studies advancing deep knowledge about computer anxiety and innovative methodological framework. Also, by using netnography (Kozinets, 2010), we investigate the role of online communities in increasing or decreasing computer anxiety and the social influence factors in real interactions.
---