Flavia Durach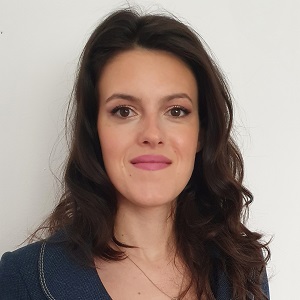 Lecturer, PhD



[email protected]
______________________________________________________________________________________________________
Flavia Durach, PhD, is Lecturer at the College of Communication and Public Relations, National University for Political Studies and Public Administration, Bucharest, and member of the Center for EU Communication Studies within the same institution Her research interests include the study of media effects, with an emphasis on online disinformation, strategic communication, the role of the digital platforms, and EU attitudes. As such, she is the author or editor of a number of volumes, articles, and chapters dedicated to these issues.
In recent years, she was involved in a number of projects dedicated to countering fake news and online disinformation, including "You Verify" și "YouCheck!" (Grant procedure: Media Literacy for All, European Union). In 2019, 2020 and 2021, Flavia Durach was speaker for the international Course Strategic Communication in the Context of Security and Defence, under the auspices of the European Security and Defence College (ESDC).
Additionally, Flavia is involved in science popularization through her position as columnist for the online news website spotmedia.ro and collaborator for Bucharest FM Radio Station. 
______________________________________________________________________________________________________ 
Courses
Mass media and society (taught in Romanian)
Project Management I & II (taught in English)
Strategic communication (taught in English)
---